Need A Surry Hills Doctor? Visit True Health Medical in Nearby Potts Point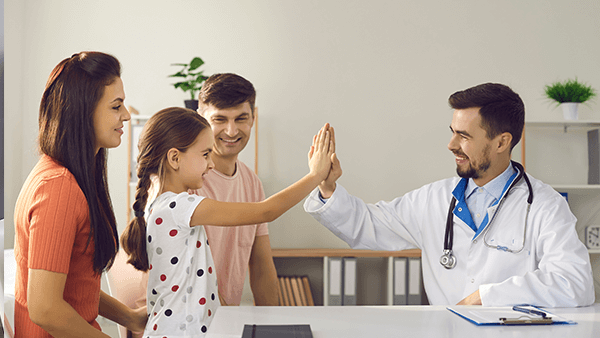 Are you looking for a Surry Hills doctor you can count on to provide the exceptional medical care that you and your family deserve? Maybe you have recently moved into the area or are seeking a change. True Health Medical in Nearby Potts Point has everything you need and more.
You will find our state-of-the-art medical centre just a short 12-minute drive away from Surry Hills. Our doctors are passionate about providing first-class physical and mental health care for individuals and families located within the local community. So if you have yet to find a Surry Hills medical centre where you feel respected, listened to, and can voice your concerns without being judged, we invite you to visit the team at True Health Medical.
Surry Hills medical care just got better!
At True Health, we recognise that doctors in Surry Hills see many patients and cannot perhaps give every patient the time they need to feel genuinely valued. On the contrary, we try to spend as much time as necessary getting to know new patients, understand their problems and provide solutions to improve their quality of life.
We want our Surry Hills medical patients to believe that our clinic is where they can come when they 'need to know.' Our dynamic team takes the time to explain your condition and available treatments in easy-to-understand language so that you don't worry or feel the need to 'Google' further. Our medical team near Surry Hills is open-minded, non-judgmental, and focused on assisting people from all walks of life.
We provide a comprehensive range of medical services for patients of all ages, from newborns and adolescents to adults and seniors. Our GPs near Surry Hills enjoy building and nurturing patient relationships where we aim to develop continuity of care not just for now but also for the future.
Our Surry Hills Doctor in Nearby Potts Point – About our services
At True Health Medical, visiting patients from Surry Hills and the surrounding areas are always assured of a warm welcome and a fresh, clean, and inviting environment. Our diverse team is caring, friendly, and dedicated to serving your healthcare needs and requirements.
We provide a wide range of practice areas, including:
Men's health – Our medical centre near Surry Hills offers comprehensive advice and treatments for all aspects of men's health and wellness.
Women's health – Our female healthcare professionals provide a wide range of women's healthcare services, including cervical screening, PAP smears, contraceptive advice, and Implanon insertion and removal.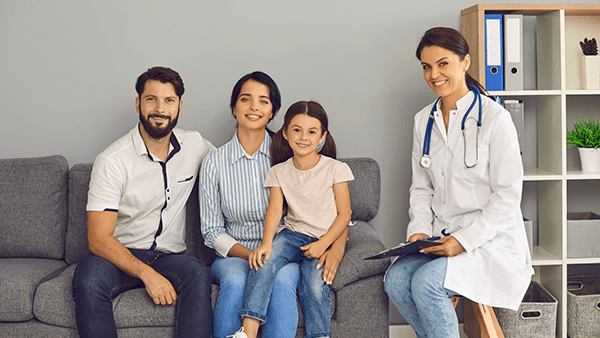 Children's health – As a trusted family medical centre near Surry Hills, we're dedicated to overseeing children's developmental milestones from newborns through to the age of 12. We can assist with vaccinations, remedies for common illnesses, and any growing problems.
Mental health – Whether you need help with anxiety issues, stress, negative thoughts, or any mental health concern, our experienced doctors are non-judgemental and will work with you to get you the help and assistance you need.
Chronic pain/illness management – Like a Surry Hills doctor, our dedicated team in nearby Potts Point is committed to helping patients diagnosed with chronic or debilitating illnesses. Our doctors provide a wide range of solutions to help people manage pain and improve their quality of life.
Sexual health – We offer counselling, examinations, and testing across all aspects of sexual health, including the reproductive wellbeing of patients of all genders and abilities.
A GP near Surry Hills with a difference
We provide a modern approach to health and wellness and believe in an open and honest approach with our patients where integrity and strong values are everything. We like to think of our practice as a safe place where people can feel comfortable speaking their minds – a place where they can be themselves. A place where every conversation we have and every service will add value to the patient to improve their quality of life. That's the difference a modern approach to health and wellness can bring.
Are you looking for a dedicated Surry Hills Doctor, or feel you need a refreshing change? Contact the team at True Health Medical in Potts Point. We have undergone a recent renovation and now have brand new treatment and consultation rooms. We've also expanded our services and will look to bring in allied health shortly. Ultimately, we're ready to welcome new patients now, and we look forward to welcoming you.
Frequently Asked Questions
Aside from Surry Hills, what other suburbs does your medical centre serve?
We also regularly see people from Darlinghurst, Elizabeth Bay, Bondi Junction, Edgecliff, and Paddington, although we're happy to welcome patients from other surrounding suburbs
Do you provide an out-of-hours service?
Unlike other Surry Hills medical practices, we provide an out-of-hours telehealth service so that people can get access to a doctor when they need it most. We're also open Saturday by appointment.
Do you have parking?
Yes. There is undercover parking just around the corner on Elizabeth Bay Road