Trusted Medical Centre Near Darlinghurst - Caring Family Doctors At Your Service!
Welcome to True Health Medical.  We are a comprehensive and independent Medical Centre you can trust, near Darlinghurst at Potts Point.  Having undergone a renovation in 2021, we have expanded our services to provide a wider range of medical care to people of all ages.
In addition to men's and women's health, our GPs near Darlinghurst also have special interest in paediatrics, chronic disease management, mental health and sexual health.
Located within a 5-minute drive from Darlinghurst, we welcome new patients and accept walk-ins.  We do, however, encourage patients to call for an appointment to minimise their wait time.
Why choose our practice as your doctor of choice at Potts Point near Darlinghurst?
Whether you have recently moved to the area and are looking for a dedicated Darlinghurst GP to serve your family's needs, or you want to experience a different healthcare provider, the True Health Medical team is here for you.  We strive to provide a place where you feel welcome, safe, listened to, and understood – a place where we provide non-judgemental care in an open, honest and trustworthy way.  Our True Health GPs and staff ensure that every conversation we have and every service we provide adds value to each patient while improving their quality of life.
From newborns and children to teens, adults, and seniors, our modern and comfortable medical centre near Darlinghurst provides the comprehensive care you need and deserve, both now and into the future. 
Whether you prefer a medical provider who offers a holistic approach in managing your health needs or the latest in medical advances and medical treatments.  Our medical professionals will provide the care you need including long term chronic illnesses and health conditions that may require long term medical management. 
Our general practitioners care for children from newborns to 17 years old. They understand 'little ones' need to feel safe and comfortable while receiving medical attention.  Our GPs have the advanced training and professional experience to manage all aspects of health care.
If you are seeking an alternative holistic approach, our medical practice will address underlying physical imbalances that in some cases, can reverse chronic health conditions without medication.
We understand that some medical centres in Darlinghurst can be busy and overwhelming.  However, at True Health Medical in nearby Potts Point, we take the time to get to know each patient, understand their needs and explain their conditions in non-jargon terms.  Following your visit, you will not feel a need to 'google' further options because we are confident, as a dedicated family medical centre near Darlinghurst, we put your family's interests first. 
Need A Darlinghurst doctor? We're here for you.
Are you currently looking for a GP you can count on to see within a reasonable period.  Then come and talk to our friendly and welcoming team at True Health Medical in nearby Potts Point close to Darlinghurst.  An easy walk from the Kings Cross Station down Darlinghurst Road to our practice at No 1 Ward Avenue, Potts Point.  Our medical practice has been servicing the local Darlinghurst region since first established in 1995.   Call our friendly staff for an appointment on (02) 9358 5221.
​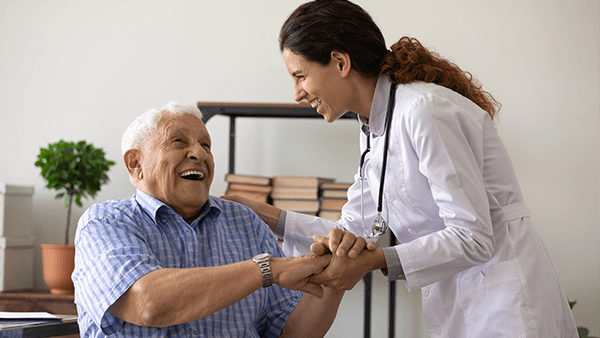 With an after-hours telehealth service and Saturday opening (by appointment only), we're here for you when you need us most. Call us on 02 9358 5221 or book online to make an appointment.
Frequently Asked Questions
Aside from Darlinghurst, what suburbs do you serve?
We currently see patients from Kings Cross, Elizabeth Bay, Paddington, Edgecliff, Surry Hills, Bondi Junction, and Potts Point itself. However, we're happy to welcome patients from any surrounding Sydney suburbs.
Do you have parking?
Yes. Undercover and secure parking is just around the corner on Elizabeth Bay Road. Car park entry is on both sides of the road, where patients will find ample parking.
Are you currently accepting new patients?
Yes. We have recently expanded our medical practice to enable us to see more patients. Shortly, we will also introduce Allied Health as part of those expanded services.